Royal Custom Designs
Project Brief
Royal Custom Designs is one of the few furniture designer/manufacturers that supply the worlds 5-star hotel from California. We started creating marketing materials for RCD by designing a booth backdrop poster for one of the conventions they present their new pieces.
They are all about quality and never cutting corners in any way yo get there.
Convention Booth Banner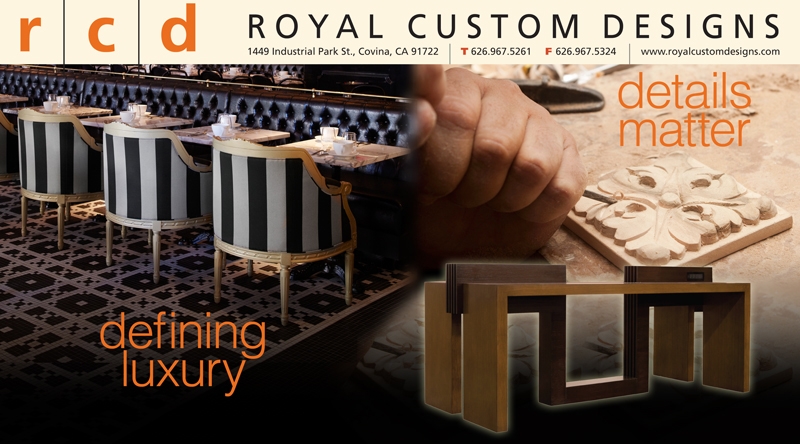 Conceptual Design Samples
Skills Needed
We started our marketing projects with RCD by designing a booth banner but what was needed immediately was a new website so they could feature new products whenever it was needed. We deigned the site with functionality that enabled them to upload images into an online catalogue.
From there we designed full page ads in Hospitality Design, the bible of the Hospitality Industry.
We took the news worthiness of their projects and designed and released a wide-spreading social media campaign.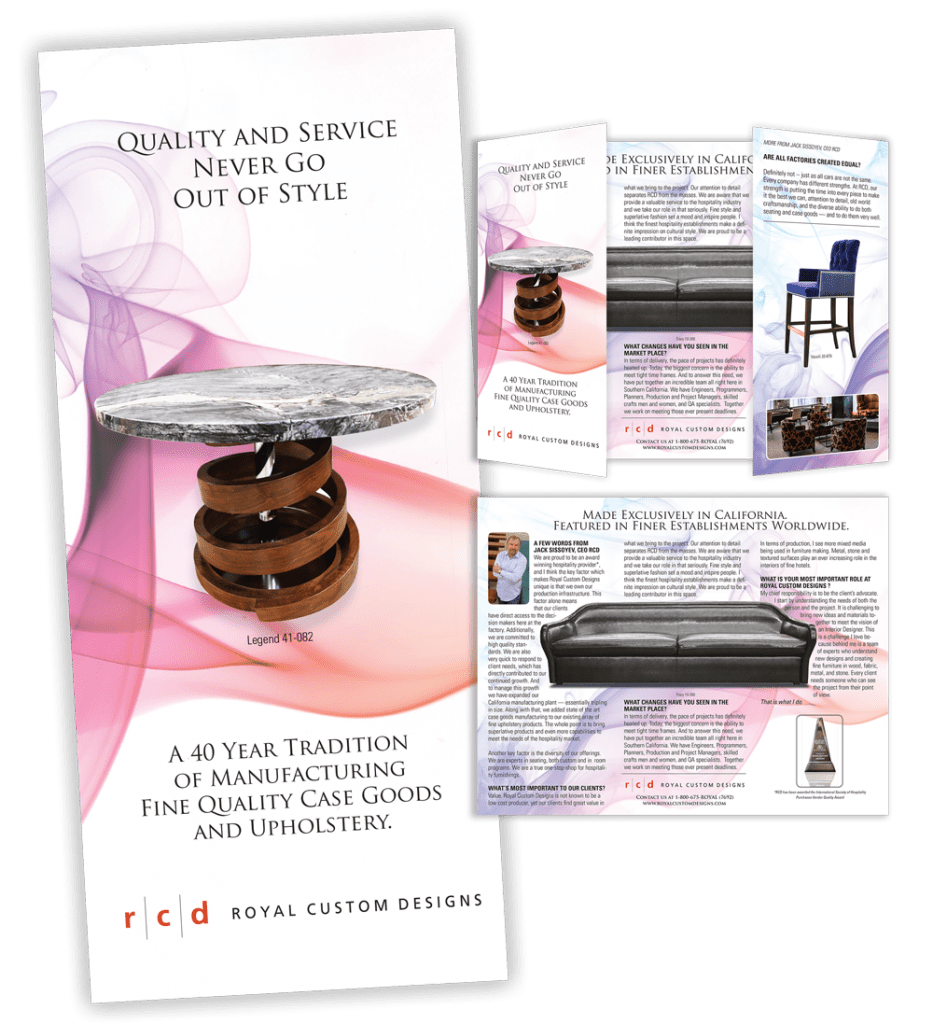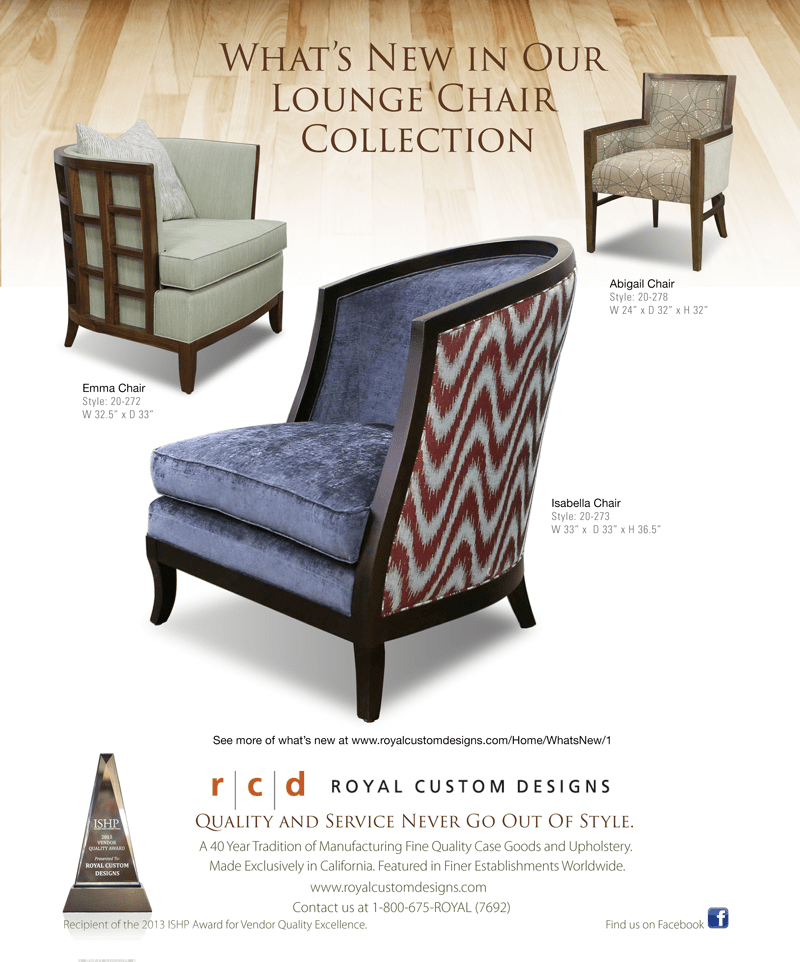 Initial Concept Planning
Research found the market for Royal Custom Designs is primarily designers contracted by hotels for initial design of their suites and lobbies or refurbishing and replacing product throughout the location. We needed to communicate effectively to these designers.
Drafts & Revisions
RCD looks for feedback after initiating marketing programs from post cards to full page ads to convention backdrops. We revise after these feedbacks to continue to come closer to a clean and effective promotion.
Final Delivery
We continue to deliver well designed and effective marketing materials.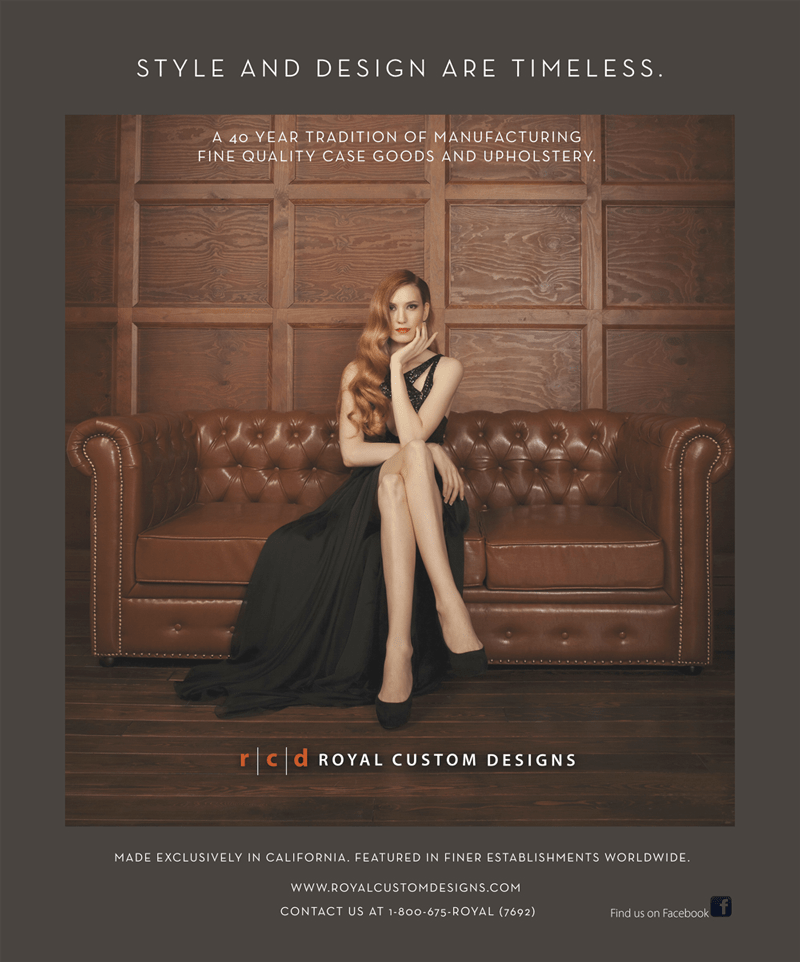 Strong Brand
Building a brand takes creating and sending your message to the correct market. Royal Custom Designs has been a leader in their industry for over 30 years with no slowing down in sight.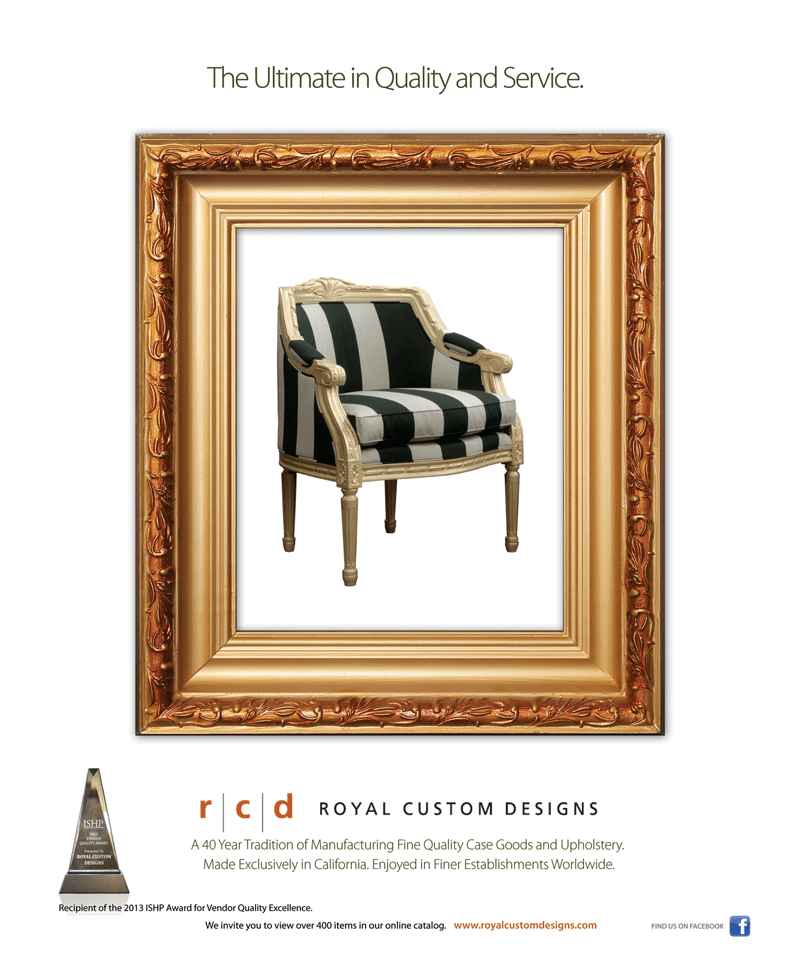 Excellent Results
Just as Royal Custom Designs concentrates on quality products we are relentless for equaling that approach in our work.