The Tasting Panel
Project Brief
We were contracted to design the first complete wine catalogue for one of, if not the largest importer of wines and spirits in the world – American/Wines and Spirits. This was the first catalogue that would have the most complete listing of just about every wine worldwide that was available to America. Our client, The Tasting Panel was responsible for navigating and creatively outlining and driving this mammoth project to completion.
The Wine Voyager was the first creative concept for the inaugural  piece.
In addition to a complete cataloging of all the vineyards and suppliers, an insert was designed featuring some of the world's most artisan brands.
Additional "Liquid Treasures" insert design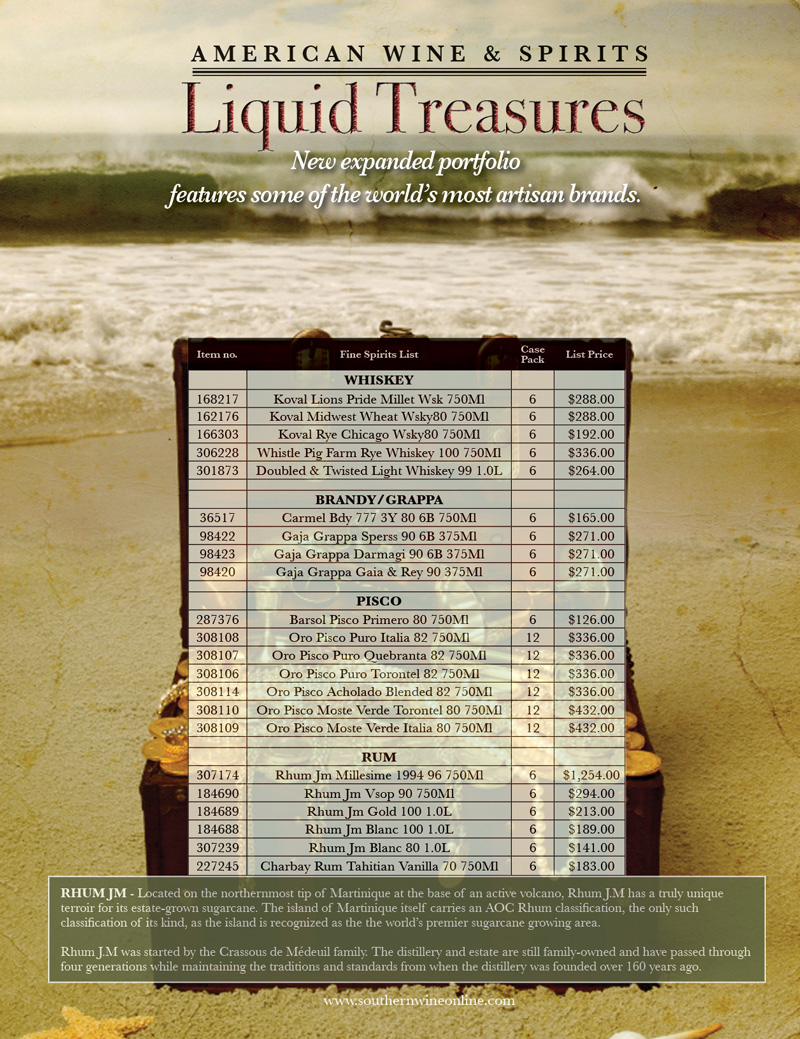 Editorial & Publication Design Samples
Skills Needed
It's critical to fully understand the final goal of the client so we immerse ourselves in researching the market the client is communicating with. The branding elements from the catalogue name to the unique travelogue cover and using the concept to run the design the rest of the design was critical for the success and launch of this first wine and spirits catalogue.
The logistics of including all wineries was a huge job as there was a constant change and addition to the list of suppliers around the world that had to be included and their inventory listing were in flux on almost an hourly basis.
Graphic & Editorial Design
96%

Initial Concept Planning
An additional catalogue was planned for and logos were submitted along with cover concepts.
Drafts & Revisions
This new area of marketing in the "spirits" community was fairly new and we needed to pour our hearts into it to make sure the niche market would welcome this with open bottles.
Final Delivery
The new catalogue and its' siblings were on time and created a huge success in the industry.