eCommerce has been increasing every year at an almost unbelievable rate.
As you can see by the graph below, in 2010 revenue was at 167.3 Billion dollars and by 2016 it jumped to 392.5 with a projection of almost half a trillion dollars by the end of 2018. There are many reasons for this of course such as faster and more convenient ways choppers like to find and make their purchases. The internet has been the primary platform where eCommerce grows and let's face it, we're all on it and using it these days.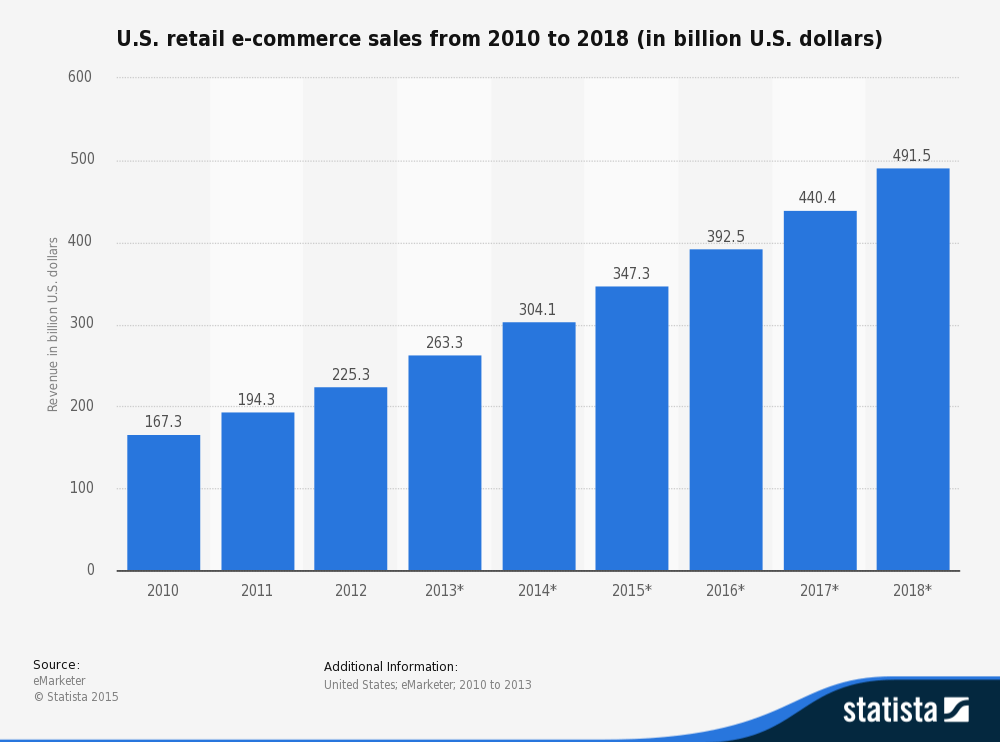 ---
Who are the big winners in eCommerce?
The company name that seems to heard most of the time these days is of course Amazon. There are many other big winners in the eCommerce game, but have a look at the graph below that shows the massive revenue growth this company has managed to enjoy. The new income doesn't look like very much as they just keep pouring their profits into the company to expand their capabilities.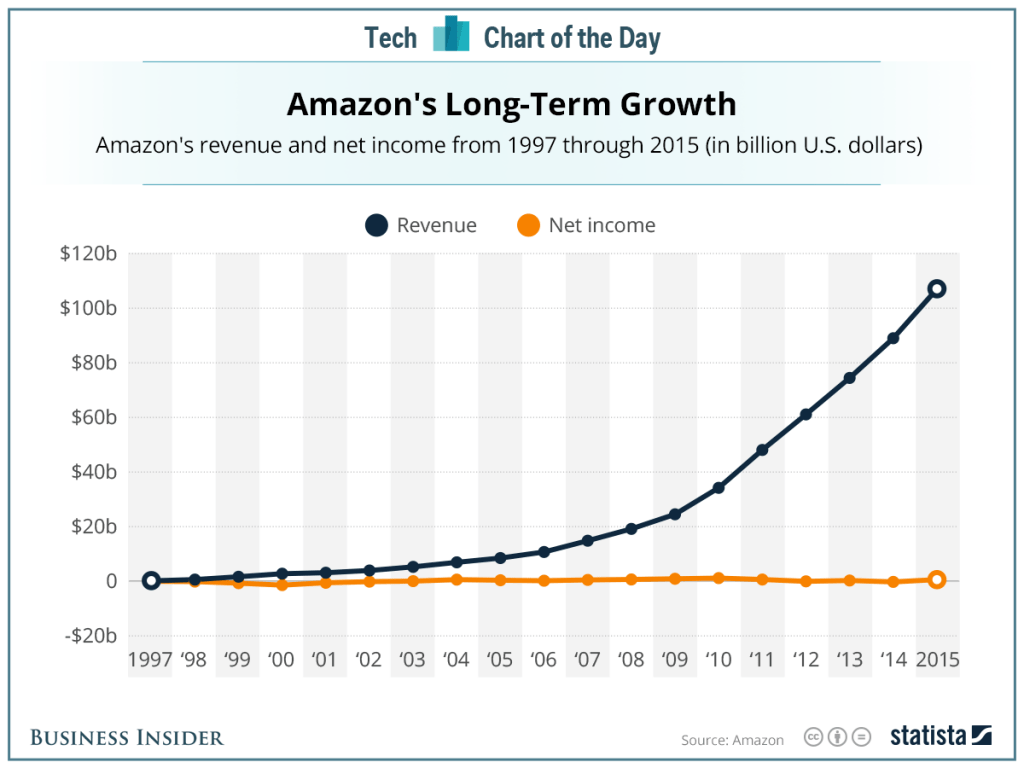 ---
Where does that leave the average business that isn't selling their products online but wants to?
As you can see, competition for online storefronts is very competitive. The big boys like Amazon are so dialed in now with marketing on television and social media that they are making it very difficult for smaller businesses to be seen and heard. Web developers are seeing an ever increasing need for eCommerce solutions for those companies that want to sell online but don't know how to go about it. Years ago there were a few easy online solutions such PayPal. 

---
What if you have a website and you want to be able to add eCommerce?
That's a question I hear a lot from my clients. There are many ways to add eCommerce functionality to websites and there are many new services out there that enable companies to sign up and for a monthly fee they will take care of all the banking gateways and security needed to be an online store practically over night.
For businesses that already are happy with their websites but need to add eCommerce they can add a simple add-on plugin to their WordPress called WooCommerce.  WooCommerce has all the bells and whistles you need to sell your products easily online. They use a secure banking gateway called Spike.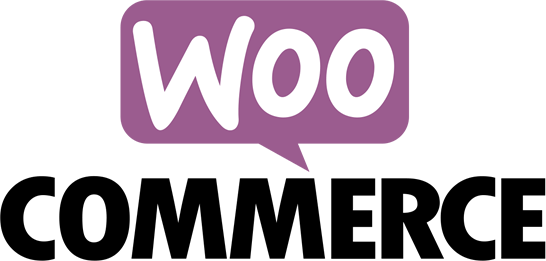 There are other more in depth services that not only have banking gateways but also have ready made templates that can be converted into and customized into your very own store. One such service doing quite well these days is Shopify.

---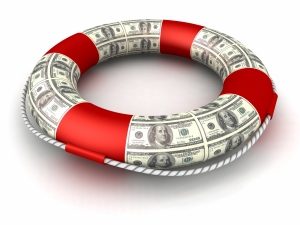 We've been helping our clients make the transition from a information only website to having a fully functioning online store where they sell all their products.
If you need help getting your store up and running give us a call at 818-298-5244.