The demands of the business world have always been high and with the evolution of the digital age, daily expectations are constantly increasing and soaring almost out of control. Anyone can now be selling products and services worldwide in a matter of hours, days or a few weeks.
We'd like to point out a few things that might help: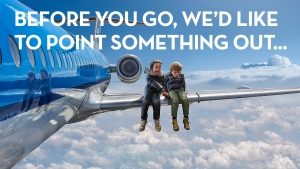 Marketing a business can be a daunting exercise if you don't have a bit of a roadmap. There really is a formula for success and unfortunately for failure too. But, if you break it down into a few important element that have to be completed, business can be fun and rewarding. Of course there are the main administrative and legal rudiments that have to be completed such as business licenses, deciding if your new business is going to be a corporation or not and the name, etc.
Because my company deals primarily in design and marketing, I focus on elements such as logos and how your message looks and how we promote your company's services and/or products.
Why you should have a logo:
A logo is really how your company's name is done graphically in a very unique way. Apple, Facebook and Instagram are a few examples of this.
Do you need a website?:
Websites are important if you are interested in having an online presence. Some company's may not need a website because most of their business might come from word of mouth or other means of promotion. But, in todays business world we've found having a website is important because they are a fast way for visitors to find you and get to know something about what your products or services are about. Websites are your online business card.
Selling online:
There has been a number of ways to purchase goods and services online that have popped up over the last few years and the statistics of internet sales has skyrocketed. A few of the giants such as Amazon and Alibaba have been serving the public with incredible speed and prices are becoming more and more competitive as more companies jump onboard. Amazon has made it possible for anyone to private label products and compete for your dollars. Ebay and other like services have been growing out performing brick and mortar stores so well that giant retailers have shrunk their locations to stay alive. Shopify offers ready made cart systems with financial gateways for easy delivery.
Social Gorillas and Pay-Per-Click:
The word of the day is "Conversions". We hear this term a lot when dealing with online websites and sales. Marketers are promising conversions which translate into dollars from online sales to money in the bank. It really is all about conversions – how will your online marketing drive visitors to your website and eventually to your cart and purchase? It's a question that is answered with many "we need to" type of answers. Google is of course the biggest player in the PPC field and offer you many ways to be visible to your niche market. All for a price. There's still millions of dollars spent on billboards and traditional ads and commercials, but those numbers are falling every year in favor of attracting attention on your computer and mobile units. You can lose a lot of money if you're not savvy with how to launch and design an online campaign that pays off.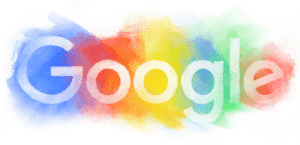 You shouldn't have to wing it:
We're in the business of creating marketing materials from logos to websites, PPC campaigns and social media for our clients. Get ahead of the game and contact us for a free consultation.