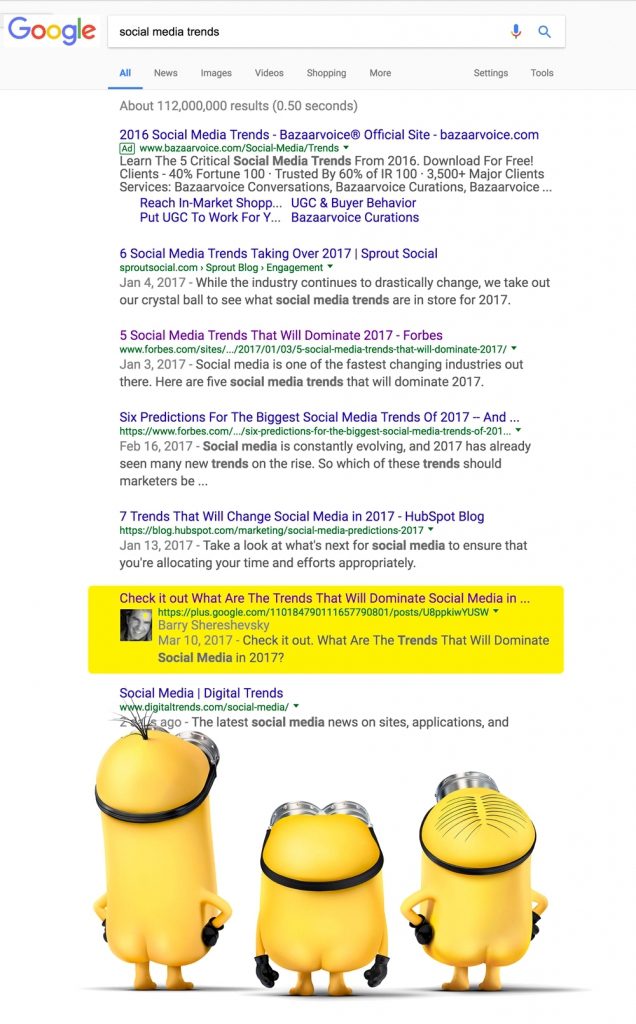 We recently did a test to see how are SEO works on Google. Sometimes you just have to test things to make sure they're running on the right track.
On March 10, we wrote a post about trends on Social Media and the post was shared on all the social sites; Google Plus, Facebook, Twitter, Instagram and LinkedIn.
Today, I searched on Google for "social media trends" and our post came up on the first page.
This was not so much of an accidental success as it was a confirmation that there are a few very important elements to have in place when promoting online in posts and articles – The Subject line is critical for a couple of reasons: 1. To get attention and 2. for search terms. Another important element to pay attention to is key words and key phrases that are searched for on a daily basis.
If you're interested in finding out more how we can get you on the first pages when people are searching for your service and/or products, contact us for a free consultation.