OUR MISSION IS TO HARNESS OUR CREATIVITY INTO A VIABLE SOLUTION
Our goal is to make your business successful using the highest and most professional marketing materials. We design and produce your next book cover, Amazon product and it's launch, website, sales campaign or logo to brand your company. You may be at this for some time or you may just be starting your next company. We're determined to creating successful projects that work. We don't stop until they do.
We Thrive On Challenging Projects That Produce Bigger Rewards.
The Right Tools. The Right Solution.
We determine what tools we need to create successful projects after we meet with you and research you market.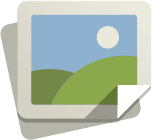 Beautiful Imagery
Images tell a story, share a feeling and reveal information to your customer.
Images Tell A Story
Rest assure we will incorporate beautiful imagery into your project so it stands out to the world.

Intuitive Options
Our intuitive options allow us to quickly and easily customize your website.
Interfaces Matter
Options are useless without a clear understanding of what they do. We include intuitive, easy to use options.

Responsive
No matter what screen size or device, rest assure your content will look amazing.
Looks Amazing
Your content matters most, and needs to be accessible anywhere, anytime. On any device.
We Thrive On Creativity, Intuition & Determination.
Creating something out of nothing is what we do. But when we do that, the something is dynamic and ultra functional…for your business.
We Are Creative
Creativity is what drives us every day and night.
We Have Intuition
Intuition comes from years of experience and know how.
We Are Determined
We ARE determined to get it right for you.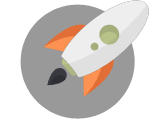 We're Here To Help Your Business Blast Off!
Through Creative Ideas, Innovation & Sheer Determination