5-Star Service
We understand our clients and adapt a viewpoint that mirrors there.
The Best or Nothing
We know there's no substitute for professional service. And so do our clients.
Set up and Support
Once your project is complete we offer state-of-the-art service and support.
Keeping things running
We're an email, text or phone call away 24/7, 365 to make sure you have no down time.
On-going Marketing
Completing your project is only one of the many step to your success.
We Keep Promoting
We can help promote your business with email and social media marketing campaigns.

We'd love To Meet You In Person Or Via The Web!
Let us know what you would like us to do to take your business to the next level. Hover Here. All it takes is a decision on your part to want your marketing to increase your business.
Main Office: 4048 Tujunga Avenue
Phone: 1.818.298.5244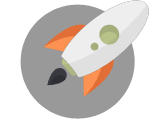 We're Here To Help Your Business Blast Off!
Through Creative Ideas, Innovation & Sheer Determination